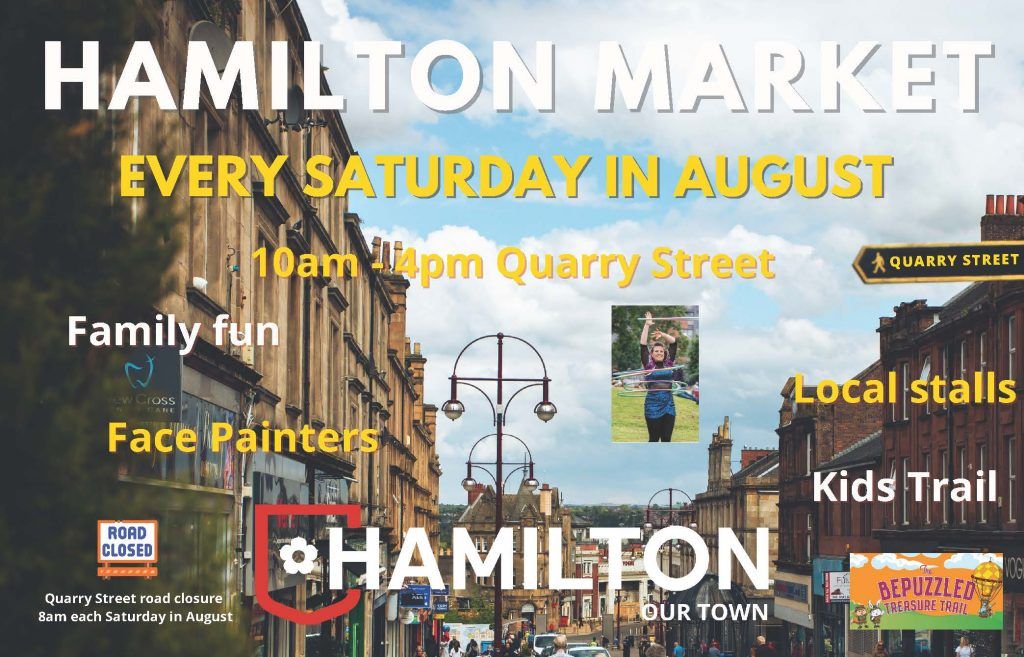 Hamilton Market:

Thanks once again to all of you that participated at last Saturday's Market. With x20 stalls taken by BID area businesses on the day and participation from many that couldn't manage a stall, it was a real celebration of what the area can offer. I'm really delighted to report that our footfall numbers increased on the previous week bringing around 2,000 additional people to the town on Saturday afternoon. General feedback around the stall configuration has been positive and whilst some tweaks are needed the formula is becoming a winning one.

Before the weekend we will re-promote the market across our social channels. Since the start of August, we have reached almost 200,000 FB timelines with promotional content for the market however we ask that you support by promoting the market on your social channels too. 

If you haven't taken a stall it's not too late to sign up. The BID will pay for your stall. Please get in touch.

Stallholders will receive the usual email from SHS stall hire confirming timings and locations again for this week. Please come along as early as you can as we must have the road cleared by 09:30.

BID Member-exclusive deal:

We are always on the lookout for deals to support the BID area businesses. As a reminder, you will receive a special rate with the Hamilton people magazine, Taylored media and Made In Scotland. Please get in touch for further details

New offer: 

Virgin Media are offering Small Office phone & fibre deals. If you are a BID member you will be offered £5.00 off all packages and the removal of the £50 set up fee. To access this offer contact garry.mccallum@virginmedia.co.uk or directly on 0333 343 3058.