Easter Gala:
This Saturday sees the 1st of our 2 Easter Gala markets taking place on Quarry Street. We hope to bring a great range of family entertainment right into the heart of the BID area over these two 2 Saturdays and in turn lots of visitors to the town. If you haven't taken a stall or signed up to the Easter trail there will be other ways that you can get involved! This could be as simple as putting up balloons or bunting outside your business to leafleting. If you want to get involved and are looking for ideas or support, please get in touch at malcolm.thomasharley@hamiltonbid.org. Quarry Street is a large area and provides us with lots of scope for business and community involvement during events!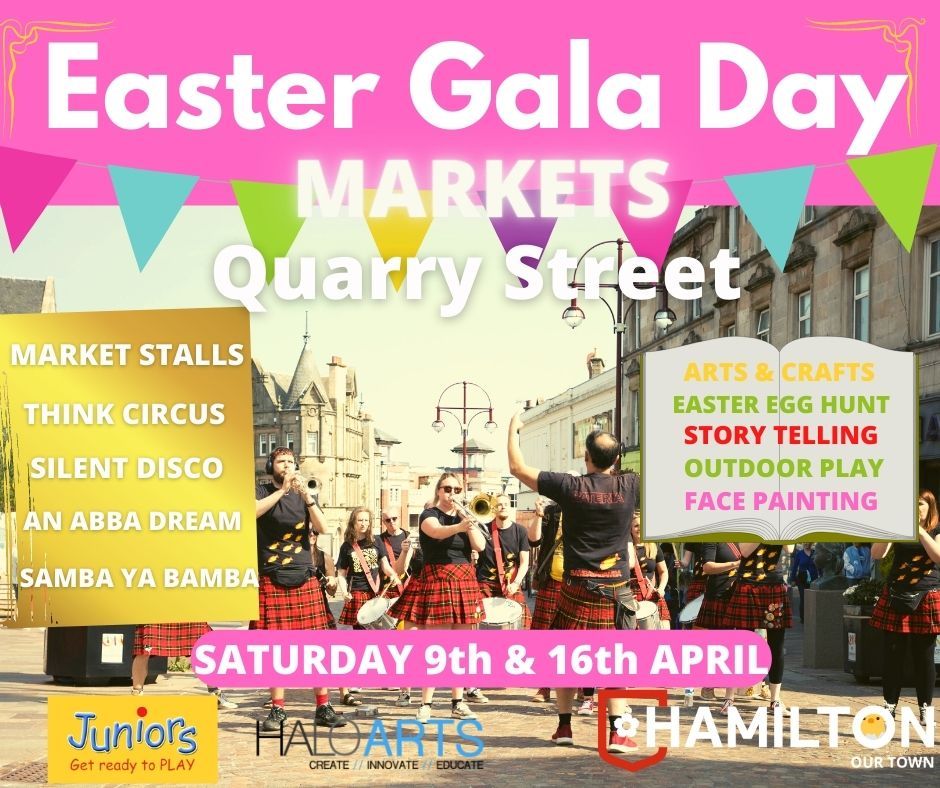 Road closure:
The road will be fully closed for this event and the entrance blocked from 7am to 6pm and we have a 'official' road closure in place. This is due to the potential high volume of children that these events may attract. Market vendors will have access up to 10am for offloading and the road will be controlled by a steward. If you have a delivery planned up to 10am please get in touch and we will alert the Steward and escort the vehicle. After 10am there will be no vehicles allowed on the event area of Quarry Street. If you are appearing as a vendor you must have set up and removed your vehicle by 10am as access will not be permitted after this time.
Stalls:
We have a very limited number of stalls left for these dates. If interested, please get in touch.