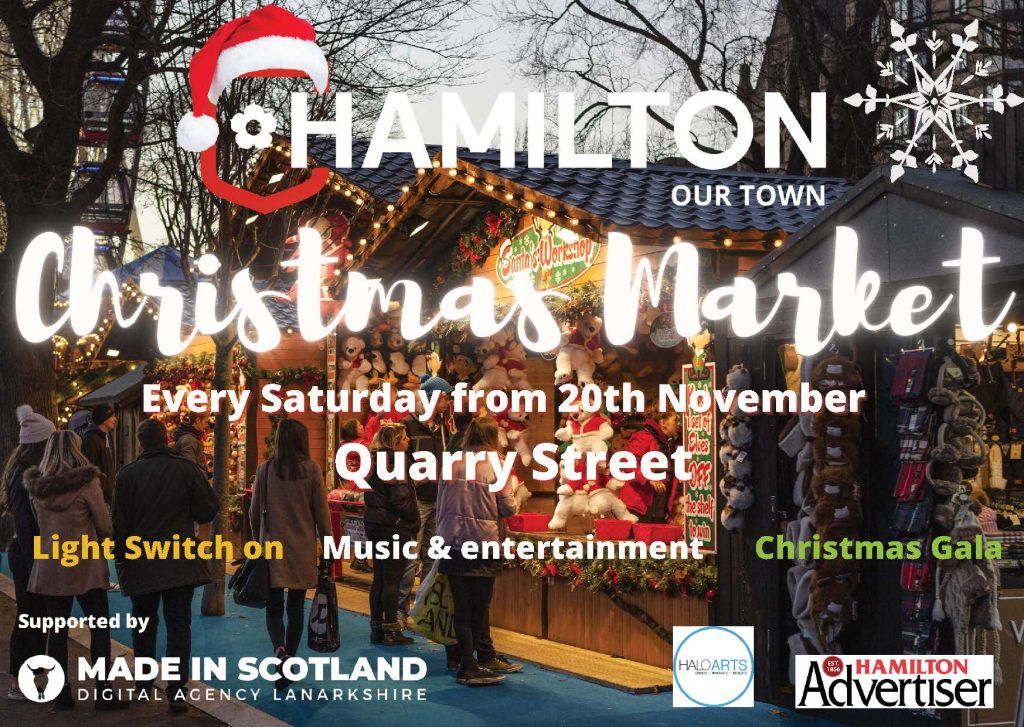 Christmas 2021:
With us almost in October Christmas planning is well and truly underway across many businesses in town. The same can be said for our Christmas plans which are now coming together. There will be many more communications on this subject in the coming weeks however ahead of that I want to make sure you are updated on progress…
Hamilton Christmas Market:
Following the success of the August trial, we are aiming to bring back the market alongside the Gala day entertainment mix from the end of November. As a reminder the strategy is fairly simple – Increase footfall and dwell time in the central BID area showcasing businesses to customers via an engaging customer experience and in turn, dispersal through the central area and beyond. Licence approvals are pending.
We are once again reaching out to you for stall applications. As per the August Market BID members, stalls are FREE and once again we are controlling the vendor mix. The dates are on the application form:
Christmas events:
The market will form the central attraction over x5 key trading dates in the run-up to Christmas. We are also making plans for a larger Christmas Gala day on the 20th November on Quarry Street again with the market but also including a full day of local performers and much more. This will culminate with members of the local community as voted for by the public switching on the lights from Quarry Street. We're also hoping to bring to you a festive parade on the 4th of December again alongside the markets and more. This is all at the planning stage and we are awaiting licence approvals. However if achieved this will be the largest events schedule ever undertaken by the BID.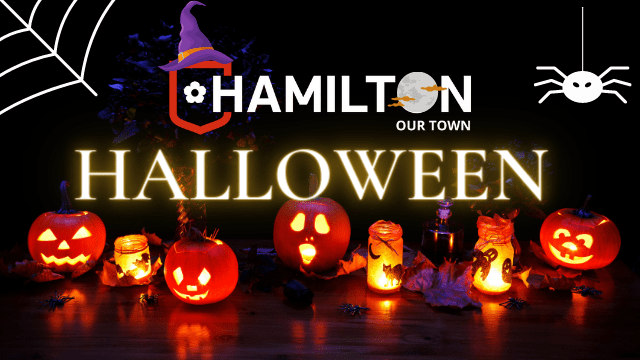 Halloween 2021:
The ghosts and ghouls of Hamilton will be taking over our Facebook page on the run-up to Halloween….. We will be coming around with our photographer to capture your spooky window and product displays to support the promotion of your ranges. More to follow on this one but if you're planning something for Halloween please get in touch at malcolm.thomasharley@hamiltonbid.org.
Hospitality seating:
As reported a few weeks ago we have been made aware that SLC have been visiting businesses and asking/instructing that seating is reduced/removed. Given the commercial pressures on businesses, we raised this with SLC as a concern. Following this, we have been informed that enforcement regarding seating will not take place until March 2022 at the earliest. Whilst this represents some good news the situation in spring 2022 will need to be considered especially going into improved weather. You may wish to consider a review of your current licence ahead of that as a proactive measure.