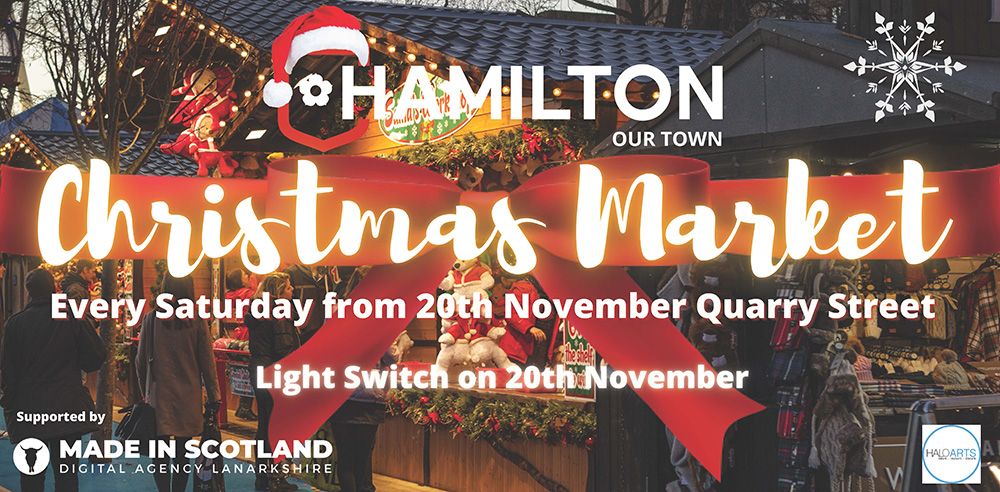 Christmas Market Plans:
We are delighted to be bringing to you five festive events starting with the Christmas Market & Light Switch on starting at 10am on the 20th November along Quarry Street. If you have taken a stall for this date or any of the five market dates, we hope that preparations are going to plan. If there are any questions or concerns, please let me know as soon as you can.
We still have some space available for BID members to join in with a stall.
Click here to apply for a stall
How to get involved?
Why not use these events taking place each Saturday from the 20th to promote your business. Flyer distribution, Christmas Window decorations or anything that draws customers into your business via the increases in footfall would be welcomed! We can share what you are doing on our social channels too…If you have any other suggestions we will be delighted to listen and support these…
Business Survey:
We're asking for your help and suggestions on how we can do more for you. Please take a moment to fill out this survey.
Business Gateway webinars:
There's still time to register for the webinars hosted by Business Gateway… Just click the links below
How Visual Merchandising can Positively Influence Retail Sales. | Business Gateway (bgateway.com)
Thursday 11th November, 4pm – 6pm

Digital Advantage for your Retail Business | Business Gateway (bgateway.com)
Thursday 18th November, 4pm – 6pm
Advertising Vacancies:
We know that getting recruitment right is vital for your business AND the pressures that go with this. If you have any vacancies drop us a line and we could get these vacancies out across our social media channels. malcolm.thomasharley@hamiltonbid.org