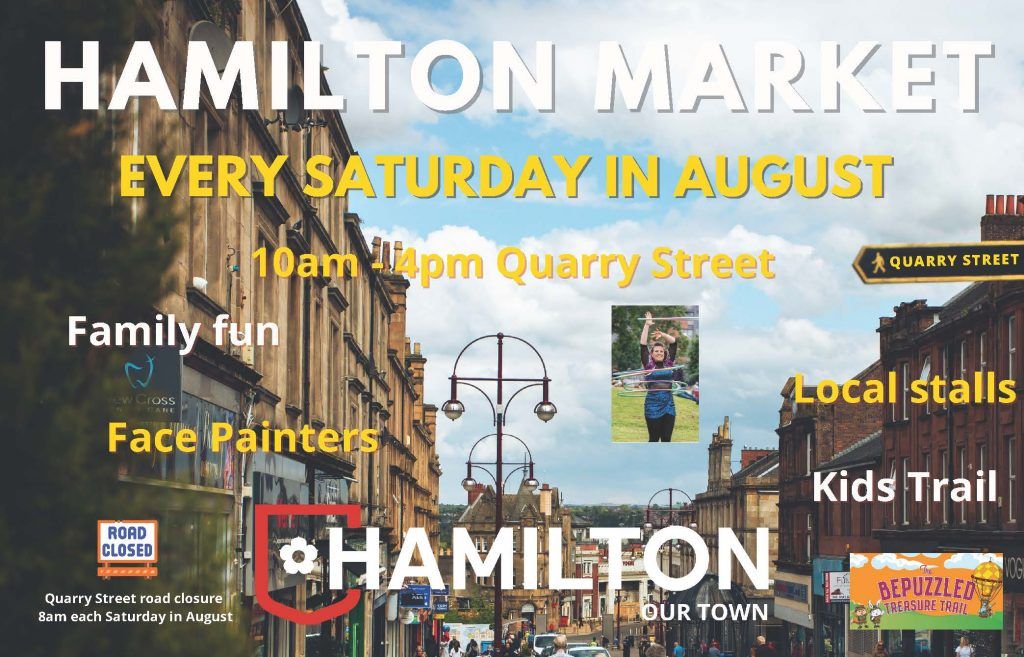 Hamilton Market
With just over one week to go before our first Market date on the 7th plans are progressing well. The outdoor marketing campaign has launched with adverts across South Lanarkshire. We're promoting the market heavily on our social channels from next week and we will have a full page in the Hamilton Advertiser on the 4th and then a half-page every week in August. We will also be on the front page of August's edition of the Hamilton People magazine.

Market stall locations will be confirmed next week once we confirm a final location for the generator.  A communication on this will come out next Tuesday with this detail.

There is still time to apply for a stall… click this link to apply.
Please note the following if you have a stall:
Businesses selling food must ensure that the equipment advised by environmental health is available. For businesses preparing food, handwashing facilities must be available.
Food displays must be covered, temperature controls and due diligence in place 
Stalls will be constructed and ready for you to access from 8am each market day morning. Please bring a chair if needed and a table cloth. 
Promotional signage is advised to promote your business in the town
As a reminder, the road will be closed on market days. If you get a delivery on a Saturday and you are located on Quarry Street there is no access to the road for vehicles. Please let us know as a matter of urgency if you have a delivery on a Saturday from 8am.
Entertainment plans:
We have been working on bringing to the market additional elements to support footfall increases and make the day an enjoyable experience. The information below lists the plan for the 7th TBC.