Xercise4Less:

Xcercise4Less are offering a free guest pass for anyone that works with a company involved with the Hamilton BID.
To take advantage of this all you have to do is email hamilton@xercise4less.co.uk and the team will get you booked in!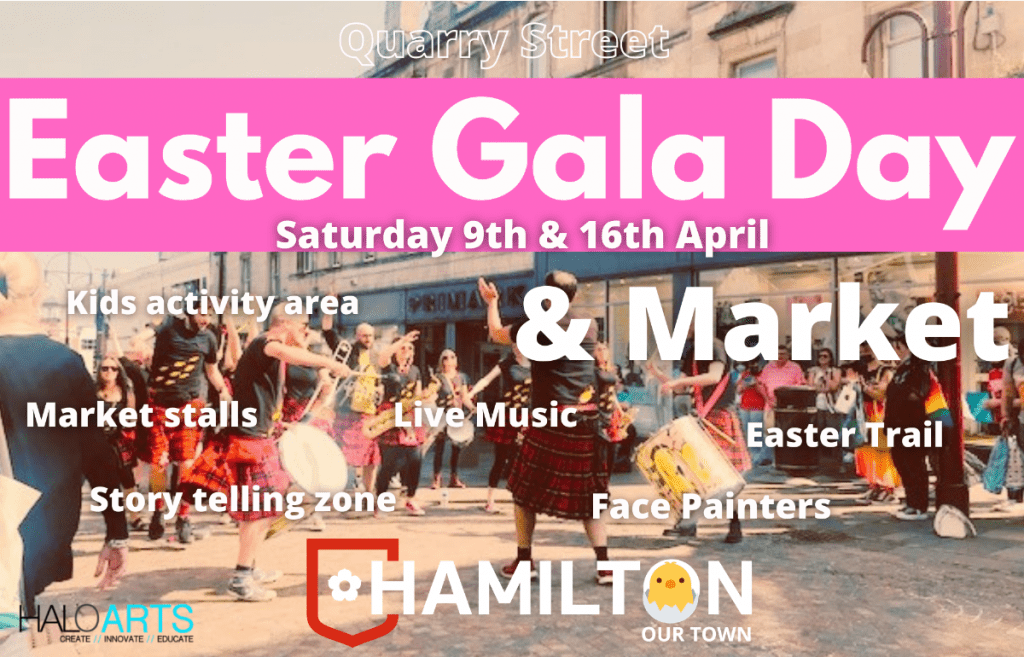 Easter Markets!

Stall Bookings are now open for our Easter events and markets taking place on the 9th & 16th April. Once again, we are delighted to offer a pitch at this market for free (BID businesses). Please apply here.

The purpose of these events are to provide additional footfall, marketing opportunities and to provide a positive town centre experience for those in attendance. We are delighted to be working with New Lanark Markets on these dates who will provide high quality stalls for participating vendors.
Easter Trail:

As part of the event design, we will be hosting an Easter Trail at both dates. We are on the look out for x10 businesses that wish to participate in the trail which we hope will not only provide a great fun experience for participants BUT also provide a marketing opportunity in particular for businesses participating directly.

Please contact us at malcolm.thomasharley@hamiltonbid.org if interested.
Survey:
Many thanks to everyone that has completed our survey online so far – this has been greatly appreciated. If you haven't done so already – please click here to complete the survey that will help shape our new business plan in support of the town centre.
Our town our streets video campaign 2022
We know how vital our marketing for the town centre has become. In addition to our extensive town centre digital marketing, we are launching a new monthly promotional video with the aim to promote the streets within our town. These videos will feature business owners talking passionately about their street alongside video capturing all the positives within each area.
We hope that this adds to our current campaign, captures pride in our town and also acts as a signpost for businesses. We want to ensure potential customers can see what Hamilton has to offer and where to find the brilliant businesses in the town centre. If you have not already signed up, please contact us at malcolm.thomasharley@hamiltonbid.org to sign up.

Deadline for participants is this Friday 18th February.