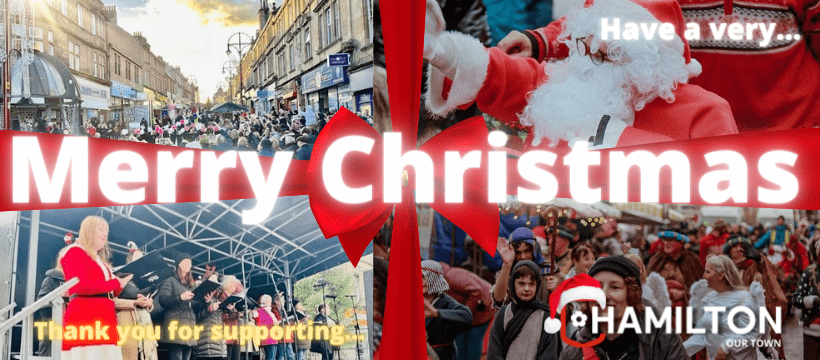 Hamilton Our Town (BID Business Survey)
As we head into 2022 it's more important now than ever that the town centre is a great place for business. A new business plan for Hamilton BID will be created over the next few months to support the delivery of actions in support of the businesses in the town. But we need your views and suggestions on what our focus should be going forward.
Over this festive period please can you complete the survey via the link. Only takes a few minutes and will help shape plans for the future.

BID Business Survey – https://www.surveymonkey.co.uk/r/KXNHGV6

A massive thank you for all of the encouragement, feedback and participation over the past year.

Wishing everyone a very Merry Christmas and a Happy New Year!