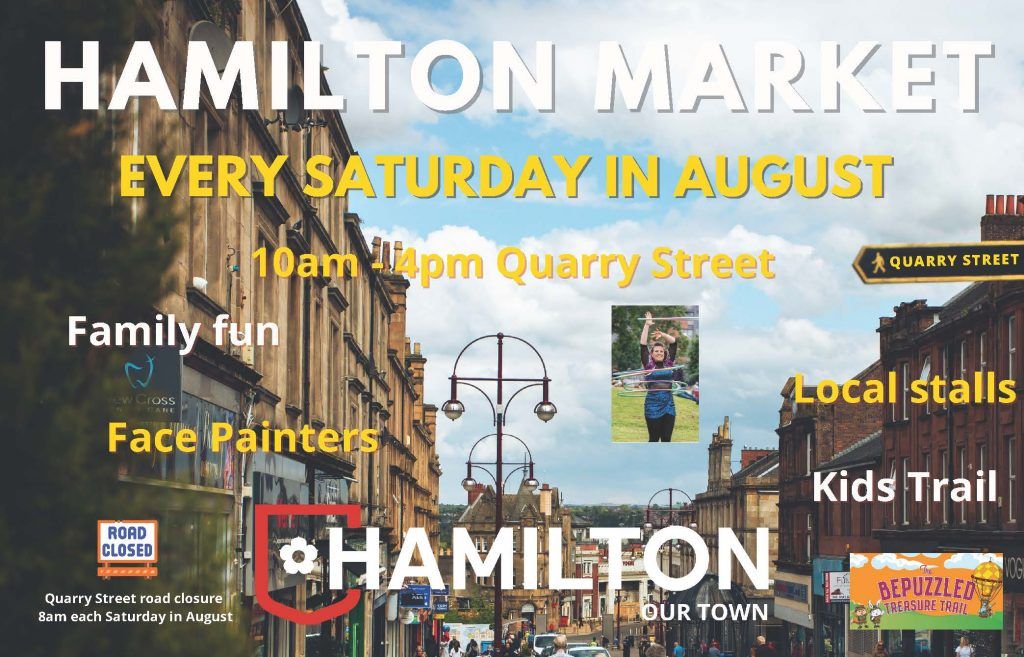 Hamilton Market
We're just a few days off from our 1st Saturday market! For the BID businesses taking a stall, you will receive an email from SHS stall company with operational details. Below I have detailed your stall number. Locations marked A are the bandstand side of the street and B is the opposite side. This could be subject to change on the day – However I will be on-site alongside SHS market team to support you. There are a total of x35 stalls confirmed for the 1st date. Stalls will be set up facing the businesses on the street and leaving space for café's outdoor seating.

Stall set up: Stalls will be constructed and available from 8am Saturday morning however arriving earlier may be beneficial. A table cloth to cover the selling area and a chair is advised and anti-bacterial gel should be available for the public on the stall. A promotional banner for the front of your stall would also be a great way to promote your business. As this is our 1st date please allow for additional set-up time. The generator is due around 7am and each stall allocated power will be provided with a x4 socket plug point – extension cables are advised that may provide additional plug points.

If you haven't requested a stall each Saturday during market hours you could still get involved through additional activity. This could be leafleting or some other method of engaging with public around the area on the day. Please share the market social media posts far and wide as we need as many people as possible to get back into the habit of going into town on a Saturday.

Weather: It's looking likely that we will have rain showers on Saturday. The stalls have a roof however stall holders may wish to consider additional provisions regarding this. It's is also looking like the good weather will be back from the 14th August…

Opportunity: This market has been carefully timed to start at back to school peak and at the end of the restrictions. Whist some restrictions remain for Saturday with the exception of the weather all is in place to make this a great opportunity for our businesses.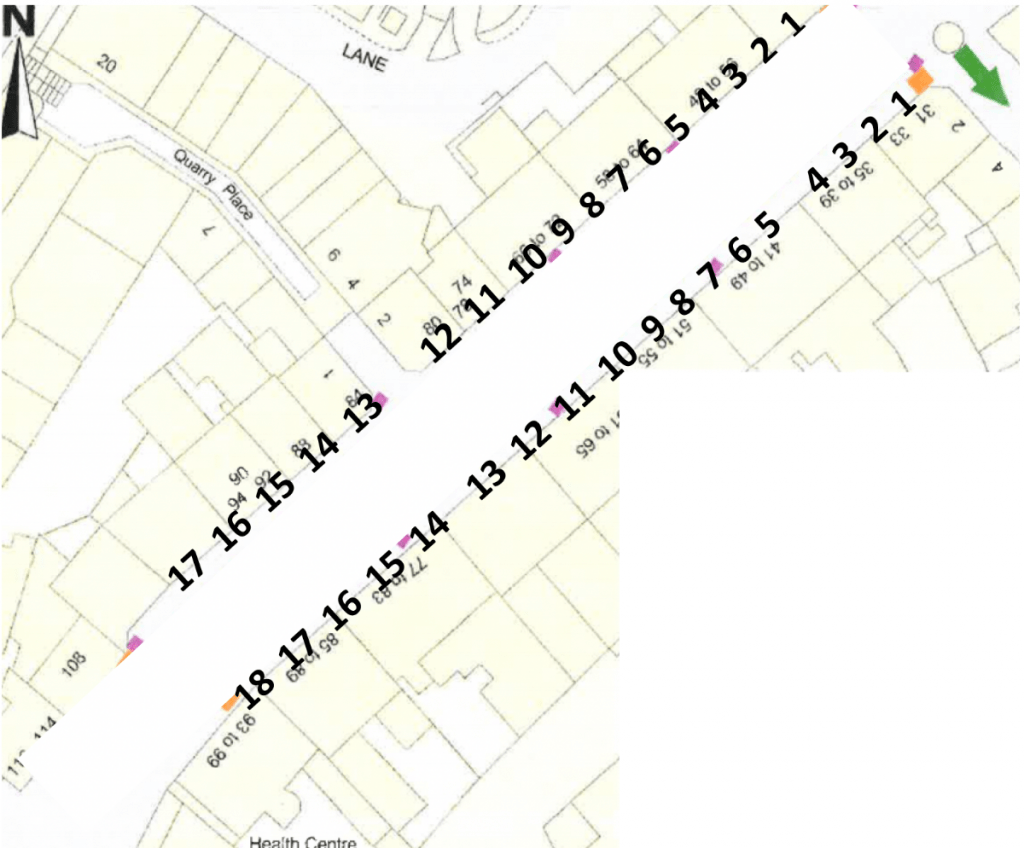 1A TIME DELI *
2A GONDOLINA *
3A HENDERSONS *
4A HENDERSONS *
5A SANDRA'S KITCHEN *
7A RADIO LANARKSHIRE *
12A HOOKED ON WOOL
17A SPECSAVERS
18A BLIND LOGIC
* Power Available
1B HOLIDAY & FLIGHT
2B WHAT IN CARNATION
5B PHOENIX TATTOO
13B GILHOOLIE COFFEE HOUSE
15B ST ANDREWS
17B JUNKYARDf