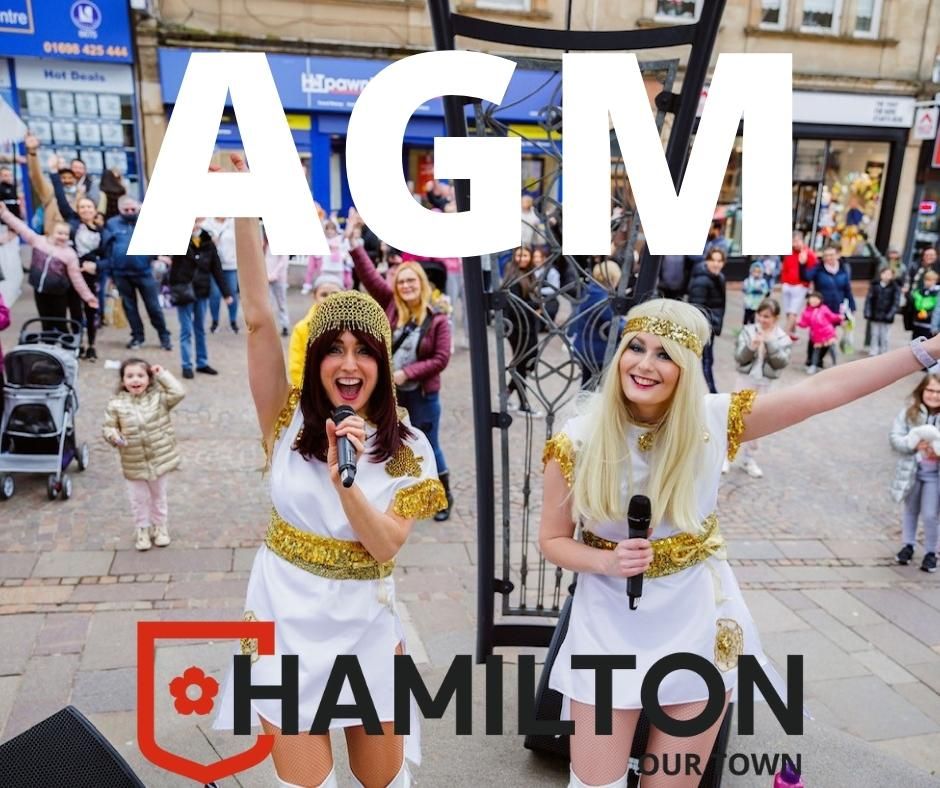 AGM this Friday:
We will be hosting our AGM this Friday at 14:00 via zoom and we hope that you can join us. This is an opportunity to hear more about our activity over the past year, ask questions and input. One of the reasons for choosing zoom is to provide a flexible option for joining this meeting and we understand the challenges faced with staffing shortages and workload.
If you can't make it, we will be recording the meeting and will post it on our website. Please also get in touch if you would like a visit to discuss the AGM contents are any other subject that we can support with.
Please contact malcolm.thomasharley@hamiltonbid.org if your wish to attend the AGM.
Summer event schedule:
We are in the planning stages for 3 new events that we hope to bring to you over summer. All events are designed to bring as much benefit as possible to the town and therefore keeping with this principle we are looking at continuing the trialling of new event types. Whilst we plan to include a market at all of these events, as this brings its own audience and enables direct participation, there are opportunities to expand our reach. One such new event in planning has a fashion focus.. Therefore, if your business falls within this category which can include cosmetics , hair and of course clothing and anything associated, please get in touch if you are interested in participating or inputting ideas at this early stage. At this point these events are TBC and more will follow.