Summer events:
We are delighted to announce our summer event schedule in support of footfall and marketing of the town centre. Event dates have been timed to coincide with pay day weekend and back to school peak to maximise the potential commercial impact of the events. All will feature a market as a key component and as usual BID businesses get their stall or pitch for free. 2 / 3 dates will feature new events as we continue to trial and bring new content to the town.
Mela Celebration 30th July: A community celebration of culture, difference and diversity featuring performances with a multi-cultural twist bringing music, dance and vibrancy to the town.
Fashion Fun Day: 6th August: A fun celebration featuring fashion, hair, make up etc from the BID area. We will shape the event dependant on the number of businesses signing up to participate. The day will include a fun fashion show, Gazebos / market stalls for hairdressers etc…If your business(es) is interested in participating please get in touch.
Summer Gala: 13th August: Planned to go ahead right at back-to-school peak, this event repeats the format from the hugely popular Easter Gala days. Once again, we will have lots for children and families to do with music, dance and interactive play and participation a key feature.
Sign up now for a free stall. Please complete the application form for your free market stall.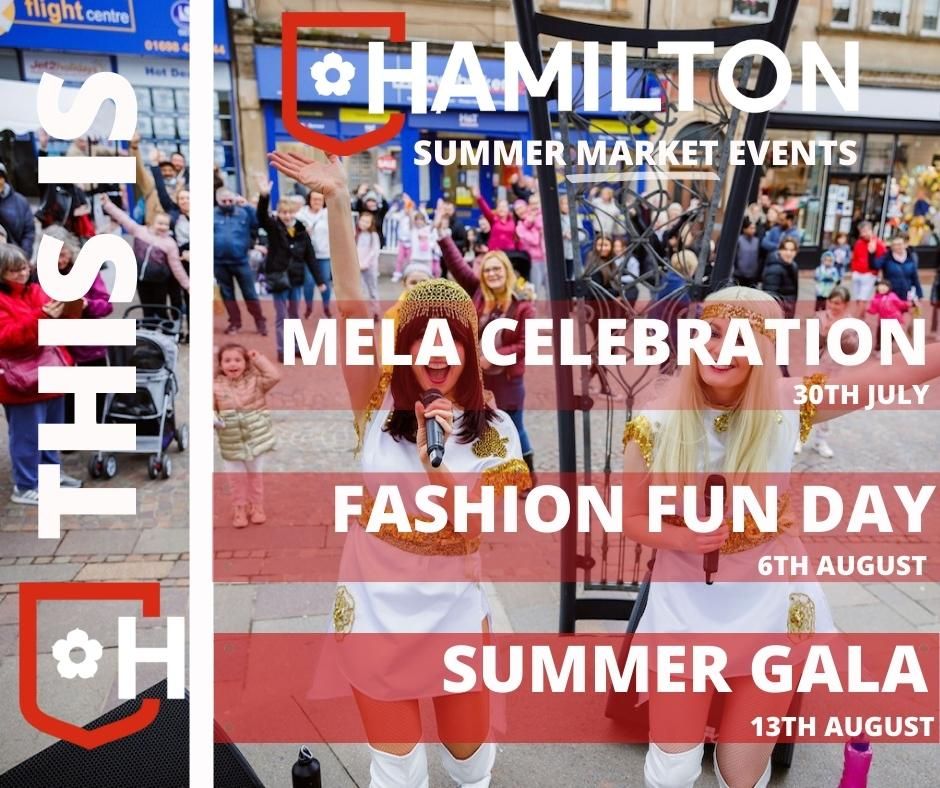 Marketing support:
Over summer we will continue our photography and marketing scheme. As a reminder, businesses can request a set of professional photography once every 3 months for their business if they wish. We then use the photography to promote businesses on our social channels and to update our website. On Facebook alone, reach over a 6-month period is hitting 1.8 million, providing much needed marketing support. If you wish to sign up for this service, please get in touch.
Town Centre App:
Our digital marketing partners are currently updating the new SLC app with BID business profile details and photography. This new app's aim is to provide users with easy access to business information alongside acting as a platform for community groups. Whilst all businesses in Hamilton can sign up, only BID businesses will have their profiles set up and written for them with photography included if you receive this now. Check out the promotional video for the app.
Our Streets marketing focus:
We are about to launch the 3rd in a series of video pieces focusing on specific areas with the town centre. So far the first 2 videos have been watched by around 40,000 people and we estimate by the end of the project over 100,000 views will have taken place. Check out June's video.