Easter Events:
On Saturday we hosted our 1st ever Easter Gala market date. We were delighted to see the town centre look busy with kids playing and parents shopping and enjoying the music and entertainment. As always, we want to thank the town centre businesses and those that made huge efforts to get involved on the day and we look forward to seeing you all again on Saturday!. There are still stalls and Gazebos available for this final date so please let me know if you are interested in using this as a commercial opportunity. Early feedback from businesses in the town is that footfall and sales were good on the day for many of you. We have also had reports of new customers shopping in the town due to the event. This is fantastic news given that many people are away on holiday with the events timing designed to combat a potential decline in visitors and spending.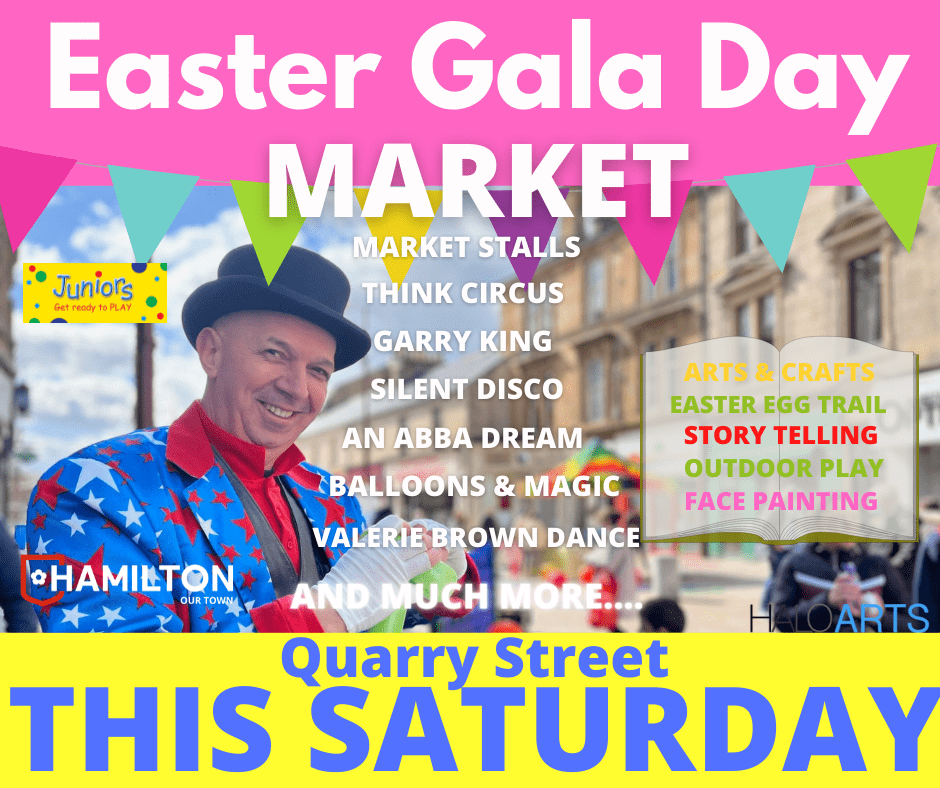 Public Response:
We have yet again been blown away with many positive public comments on our social channels and directly to us on the day. We have also received and a great write up in the Daily Record online and been informed that the Hamilton Advertiser also intend to produce a large article in this week's edition on the event. All of this provides great positive publicity for the BID area and keeps banging the drum on the marketing front.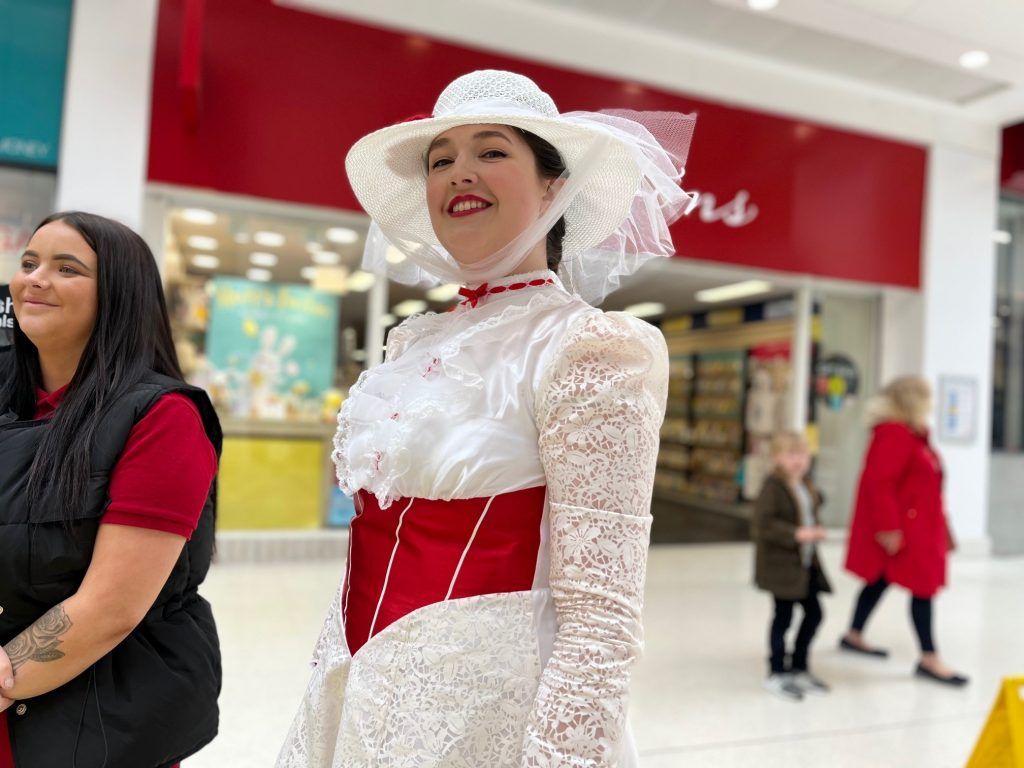 AGM:
It's time once again for our annual general meeting! Last year this was carried out online only and can be viewed on our website. We are hosting this year's meeting on Friday 29th April at around the same time as last year's 14:00 – 15:30pm. At this point the intention is to host an in person meeting only. However, we will consider alternatives dependant on how many of you sign up to attend. If interested, please get in touch at malcolm.thomasharley@hamiltonbid.org We will then confirm the location and format once we understand the level of interest.
We know that various challenges impact people's ability to attend these types of business meetings, especially now. Various times including out of businesses hours in the evening, breakfast meetings, online and other times have been tried. However, we understand that no matter the time, it will suit some and not others. Therefore, and as always, I can come to you!. Drop me a line and I will get a visit in the diary to come along and see you in your business to run through the content of AGM after the date. Slides from the AGM will also be posted on our website too.